Carabao Comes Together with Foshan Open in Pursuit of Green and Healthy Lifestyle
2017-11-14 07:56:10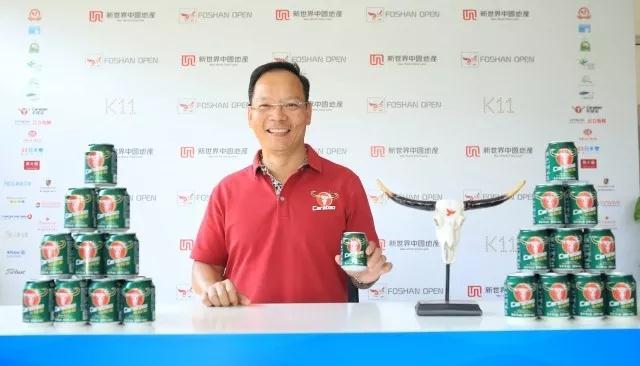 President of Carabao China Huang Qinjian
It was notable that the "Carabao Iron Shaft Challenge" emerged as a new section of the 2017 Foshan Open - European Challenge and China Tour. It tallies up players' score in all the par-3 holes of the Foshan Golf Club, and finally, presents the winner US$ 20,000 of prize money. Delighted at the popularity of the "Carabao Iron Shaft Challenge", Mr. Huang Qinjian, President of Carabao China, remarked that "As a newly initiated prize of the Foshan Open, the Carabao Iron Shaft Challenge has instantly gained official recognition from the European Challenge Tour. In future, Carabao is planned to inject this section into other tournaments, which is sure to make competitions more intriguing and meanwhile, offering more chances for golf lovers to communicate with each other and challenge themselves".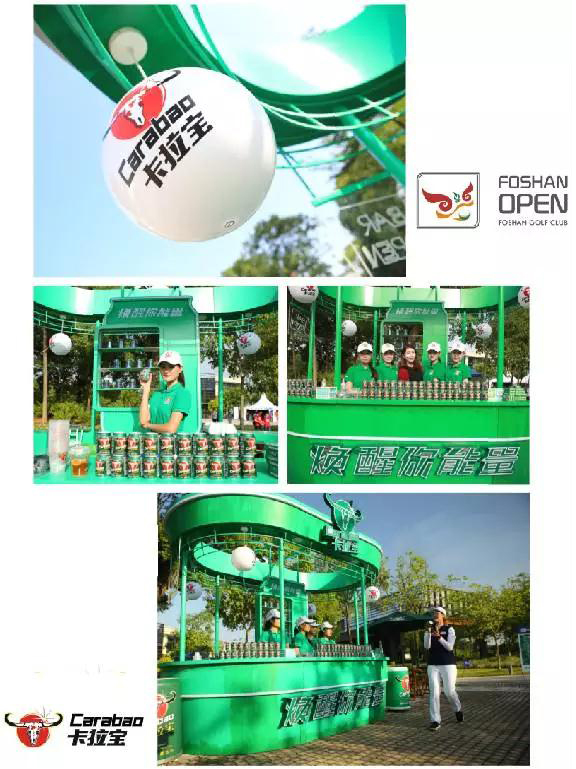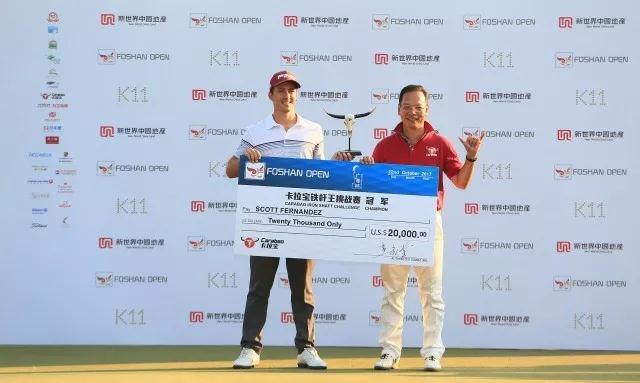 President of Carabao China Huang Qinjian
presented the 20000 USD prize to the Iron Shaft Challenge champion Scott Fernandez.
As for the inspiration of creating this match, Mr. Huang explained that "Iron shafts, known as the basic golf equipment, are more frequently used than any other shaft in the game of golf. More often than not, professionals could catch the opportunity to gain advantage in par-4 or 5 holes; however, a birdie or hole-in-one in par-3 holes always turns out to be tricky to achieve—under the circumstance, iron shafts are of great importance. Then the Carabao Iron Shaft Challenge comes into being, which, in line with the purpose of Carabao: to provide replenishment for lost energy, motivates the players to give full play to their golfing and scale the heights of world arena. When playing golf, I often drink 2 cans of Carabao at each round. As a renowned energy beverage, Carabao is green and natural, without artificial caffeine. It brings out a new energetic lifestyle of infinite potential, refreshing players with brand new drinking experiences and revitalizing them with sufficient energy.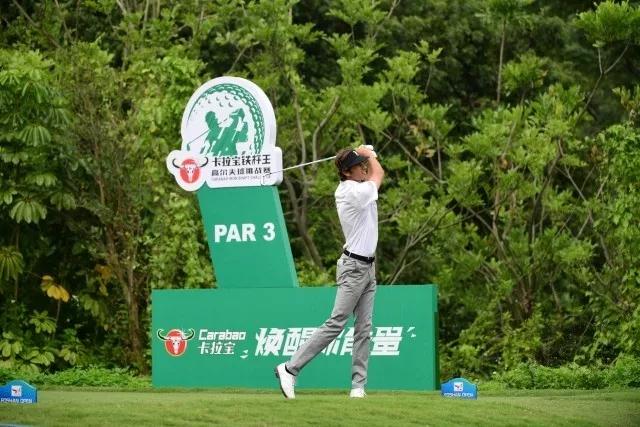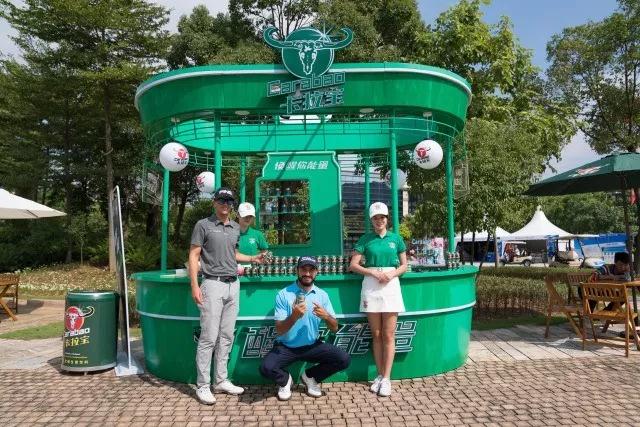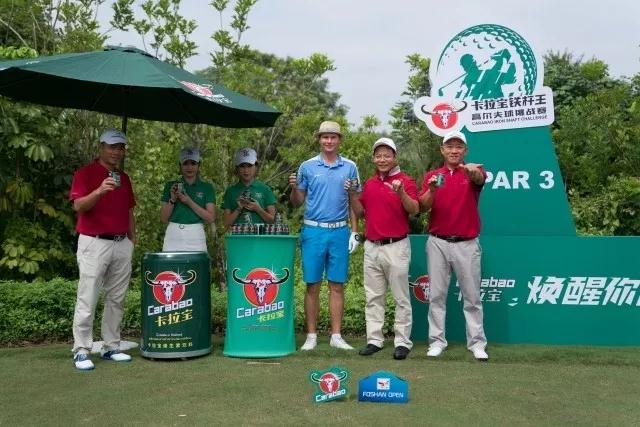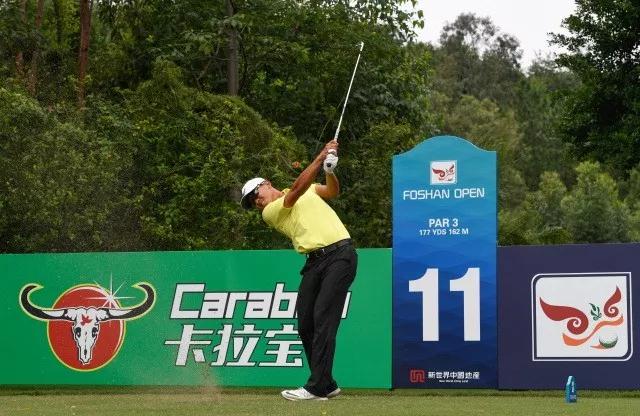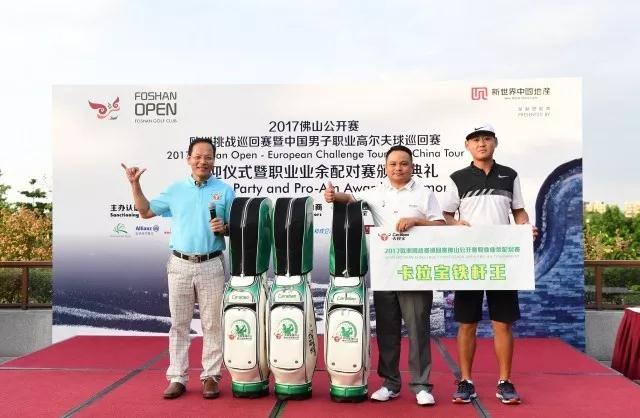 President of Carabao China Huang Qinjian presented the customized bags to Yuan Tian, He Haibing and Li Ping.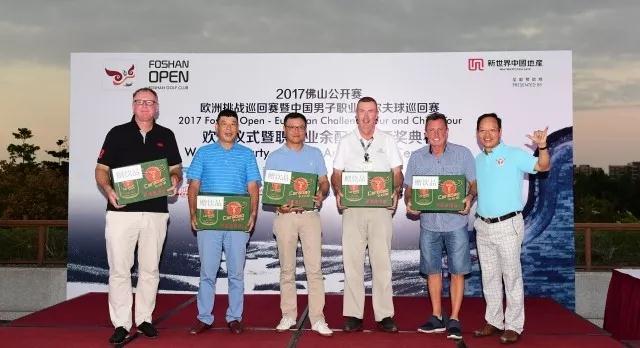 Many guests won Carabao energy drinks at the Welcome Party.
Carabao announces cooperation with Foshan Open immediately it enters into China, which evidently shows the full support and confidence that this energy beverage brand has given to China's sport industry. Mr. Huang Qinjian addressed that "Having sponsored many an influential sporting events, Carabao has always been working proactively in the cause of sports. We are all aware the fact that Foshan Open is a 10-year event, which is fairly favourable for the brand promotion. And based on the success achieved in the past 5 years, Foshan Open has been crowned as the top annual sporting event in South China. On the other hand, Foshan Open is a tournament that attaches particular importance to the heritage and sustainable development. And Carabao, known for distinct ingredients, rich nutrients, advanced manufacturing technology, is delighted to cooperate with the green event".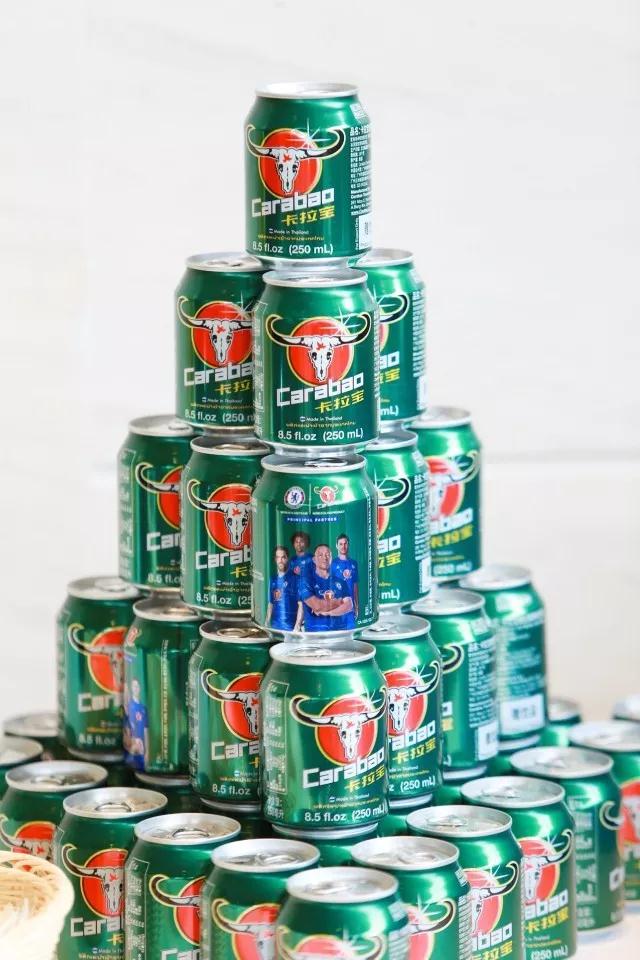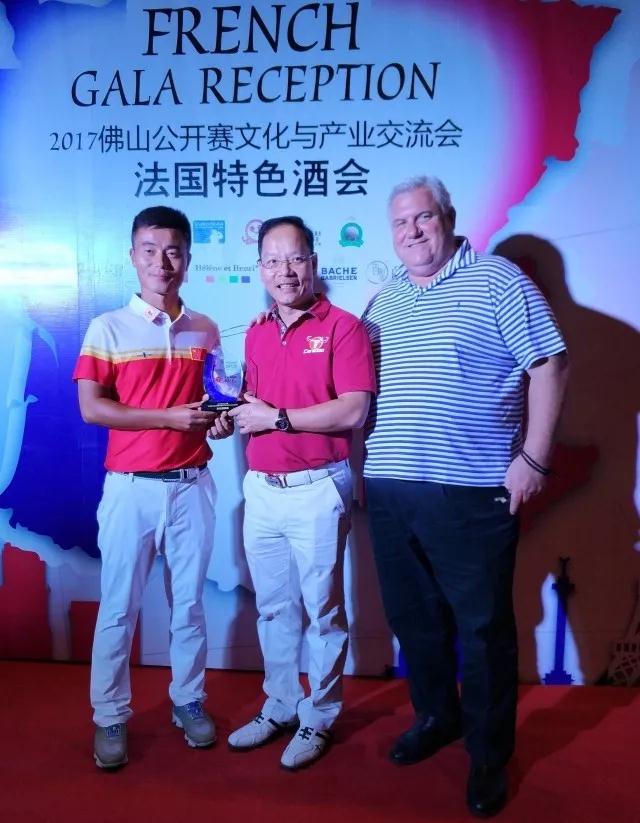 The 2017 Foshan Open Best Chinese Player Zhang Huilin, President of Carabao China Huang Qinjian and the General Manager of the Foshan Golf Club Keith Hardman.
It is expected that, in addition to the Iron Shaft Challenge of the Foshan Open, Carabao would implement further actions to grow together with the tournament, spreed the game of golf and carry forward the golf culture.