Economic axis core Legendary life blockbuster
Magnificent buildings, rising in Canton economic axis core

Driven by Guangzhou and Foshan city, the Pearl River Delta metropolitan area has developed into one of the five biggest metropolitan areas all over the world and thus opened the height of conversing with the world. Canton First, situated in the economic axis core of Guangzhou and Foshan city, will certainly attract attention of the world and become the life center where international elite converge.
The center of Guangzhou and Foshan city, which will guide the Pearl River Delta core economic circle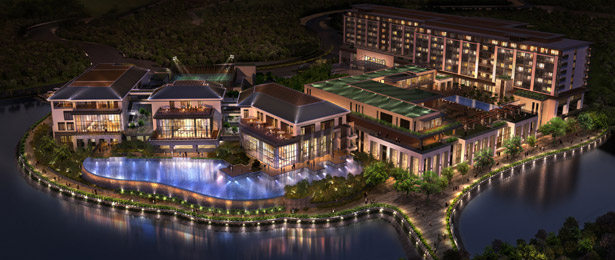 Canton First, situated above the Canton economic axis core, possesses ten billion of administrative facilities and supporting industries within 3 kilometers:
Start from the east – CBD of Guangzhou and Zhujiang New Town as well as RBD of Qiandeng Lake, bear the task of integrative development of Guangzhou and Foshan city;
In the west – Zhaoqing metropolitan area is connected, development of Canton economic axis core is carried on by origin of Canton culture, and Canton and international culture are integrated here;
Transfer in the center – the project acts as central circle, with ten billion of administrative facilities, to drive surrounding industries upgrading, concentrating and transforming. The Foshan FAW-Volkswagen Motor City which can match Changchun FAW-Volkswagen, has brought hundreds of billions economic effects to the area. Besides, there are intelligently made in China Golden Valley, Foshan university town, medical research and development base etc. all helping build the No.1 economic town in the South of China;
Join in the middle – the Pearl River Delta urban transport hub – Foshan west station and Foshan airport which is located south of the project and meanwhile subway Line 3 and 8 converge here. The project will undertake the heavy duty of pulling economy of the East and West China to exchange and unit in the future.
Combination of four business forms Standing at the top of civilization
Foshan Golf Club – world-class home court, which guides Canton charms
Foshan city has a long history, and the Foshan Golf Club, ranking No.1 in the south of China, inherits respect of St Andrews for golf culture. With its slope design of 18 holes and 72 clubs which is over international game standard, more professional ranks, more difficult and interesting challenges, it fully deserves the ideal site for international golf competition and will attract global attention.
With international top-class golf management organization APLG as adviser, "golf father of China" - Mr. Dai Yaozong leading and creating professional circle communication platform, etiquette and taste are expected to be improved in the process of communicating with and learning from international elites, thus civilization and thoughts will become symbol of life height.
The Canton International House – quality life world, international platform enjoyed alone
The CantonClub as well as the No.1 club in Beijing – Chang'an Club and top club in Guangzhou - the Canton Club has the same origin. By inheriting openness and generosity of Canton culture, with dual advantages of city and nature, sustainable healthy living idea and uncopiable international humanity, it strives to create an ideal site for world leaders.
Foshan New World Hotel – the chief super five-star ecological leisure and business hotel in the South of China
Carrying on the New World's over 40 years of quality life experiences at home and abroad, it is devoted to building super five-star city lounge, and constructing pavilion for leisure, entertainment and business. It initiates green modern facade and becomes precedent in the industry with the design of two independent halls separating serious business from romantic leisure; it's the biggest banquet center in the south of China, and first choice for top-level business meetings.
The outdoor wedding square is built beside the lake. This new mode of water shore marriage will start the super romantic travel of life, with eternity of love witnessed by beautiful scenery of mountain and lake.
Canton First Estate – living in mansion which can match the Central Living District in New York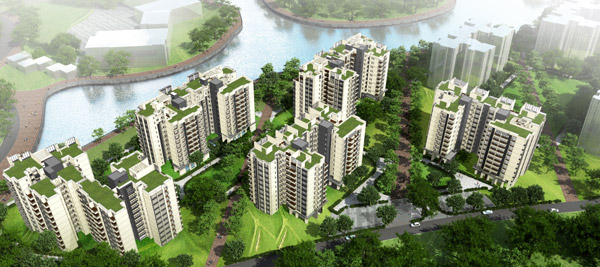 Canton First Estate respects sustainable development of ecological environment, holds in esteem low density residence, and respects harmonious co-existence of man and nature, nature and architecture. In core of the Pearl River Delta metropolitan area, it builds an open living community which can match the Central Park in New York, striving to create three residential landscapes of golf, Lake Tahoe and mountain forest.
Cradle of natural civilization City of international quality
Keeping mountain, lake and forest natural resources of 2000 mu and healthy living every day
Keeping original appearance of the lake forest in Foshan Green Lake Tahoe, with collocation of colorful forest transformed from 700 mu woodlands, open nature-style garden, dozens of ancient trees with one hundred years' history and thousands of abundant species, it strives to build sustainable ecologic system and is the ecological homestead that Cantonpeople inherit for generations.
35 lakes nourish life, and create pure ecologic community
By introducing the idea of circulating water, connecting 35 lakes and reaching national third-grade water quality standard through ecological filter, it becomes the pure and natural air conditioning system in the community.
20 kilometers' homeland greenway carries your healthy life
Here are built 20 kilometers' greenway and the mountain path system and set humanized direct water point, people can ride, run and enjoy golf and waterscape around the lake and mountain; besides, parent-child eco-Eden is opened up, and harmless vegetable area is set to bring you healthy joy of life.