Turkish Airlines with the Foshan Open
2017-11-29 14:41:07
During the final round of the 2017 Foshan Open-European Challenge Tour and China Tour, the General Manager of the Turkish Airlines South China Mr. Kiraz visited the Village Zones at the Foshan Golf Club and presented the 50,000RMB-valued air ticket to the winner of the Turkish Airlines Putting Challenge. Sponsored by the member of the Star Alliance, the lucky player will enjoy a free business class round trip flight from Guangzhou to any one European country with this valuable prize symbolizes comfort and luxury.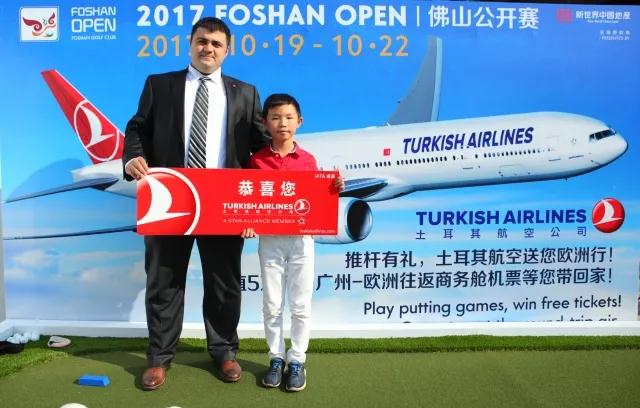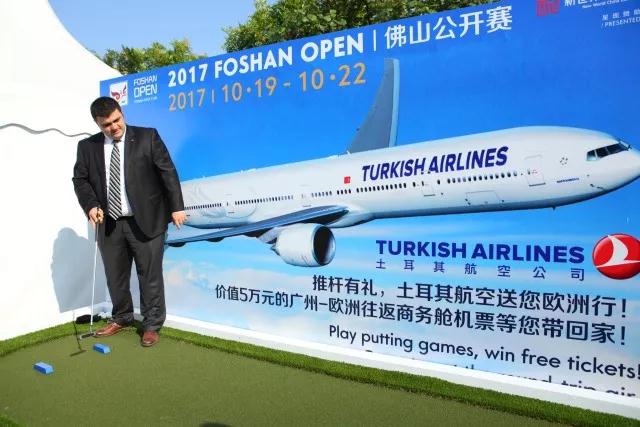 Mr. Kiraz presented the prize to the winner and experienced the fun game himself.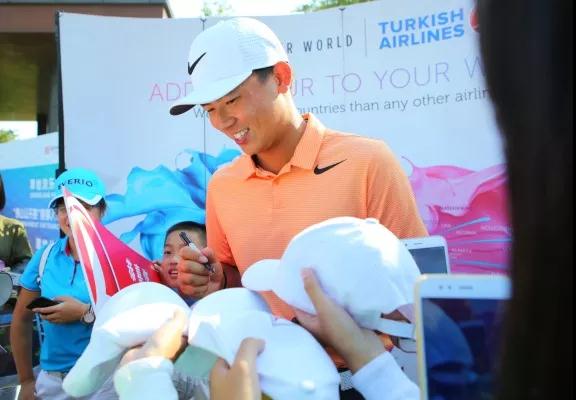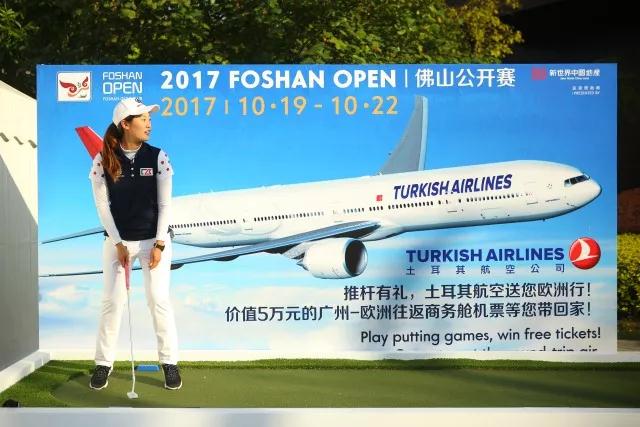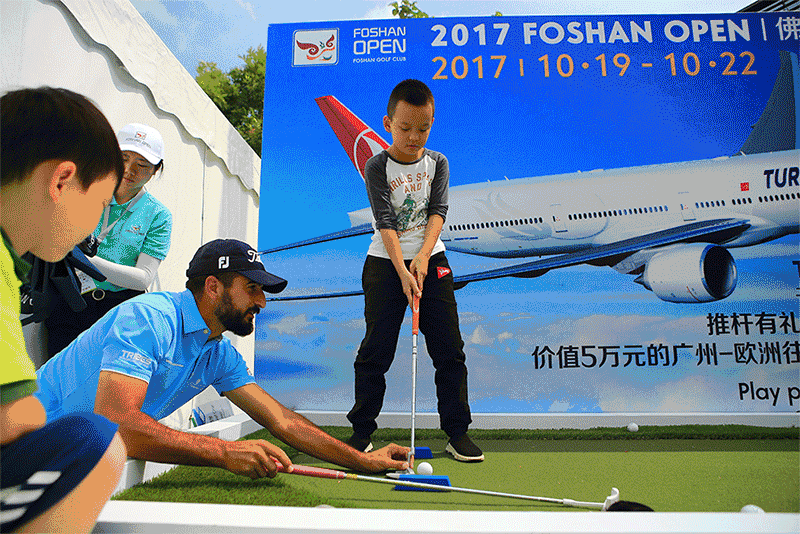 The "Putting Challenge" game was very popular at the village zone and favored especially by juniors. Players from the European Challenge Tour came and taught here. Also came the ambassadors of the Foshan Open, who interacted with fans on the scene.
This is the first time for the Turkish Airlines to sponsor professional golf tournament in China, Mr. Kiraz expressed his gladness over the popularity of the event and explained the reason why they saw the Foshan Open as the historic outset: "The Turkish Airlines has so far cooperated with many international sporting events all around the world, including the well-received European Cup. We also work closely with the European Tour in golf area, for examples, the Turkish Airlines Open and the Turkish Airlines Challenge."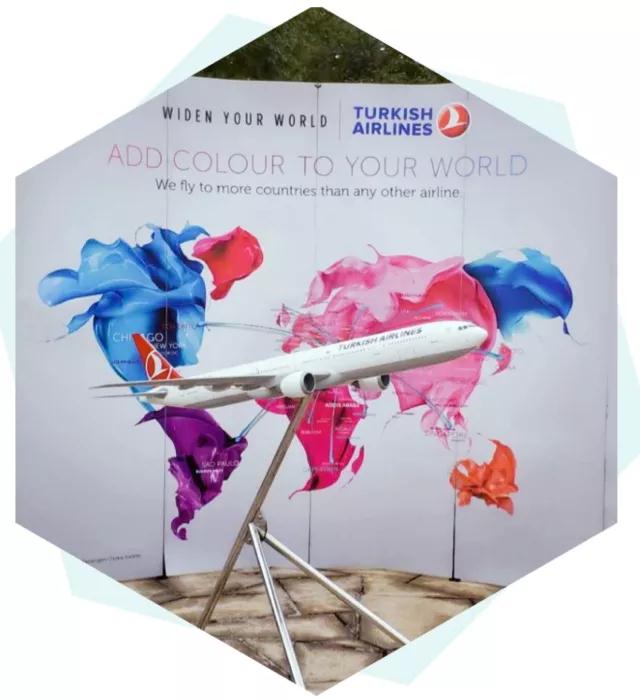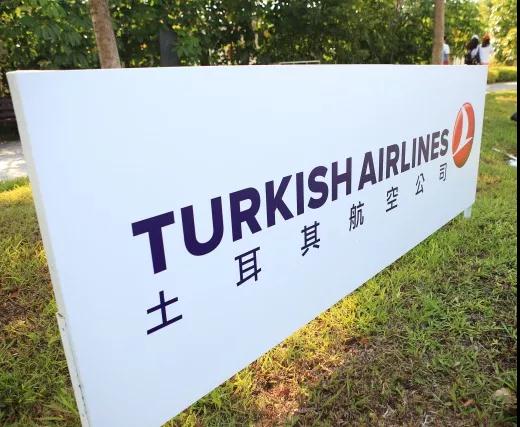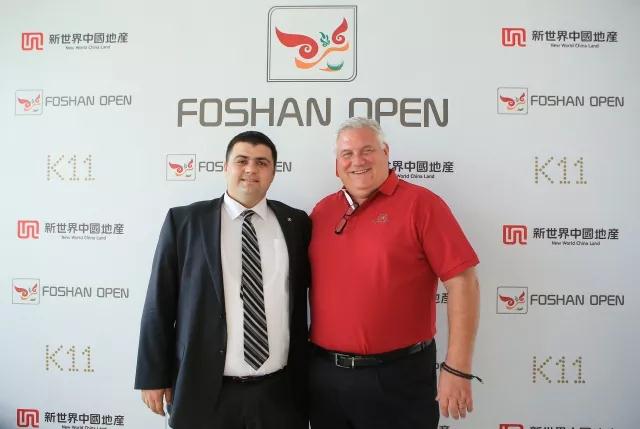 The General Manager of the Turkish Airlines South China Mr. Kiraz(left) and the General Manager of the Foshan Golf Club Mr. Keith Hardman(right)
The Foshan Open, as the most prestigious sporting event of the South China that has been held for five consecutive years, attracted not only players from many countries and regions but also engaged tens of thousands of spectators and families as well. Another surprise is the active participation of both the skillful golf players and junior fans in the Putting Challenge game, who astonished us with powerful performance. We really appreciate the heated and exciting atmosphere of this fantastic event and we hope, through working with the Foshan Open, more targeted Chinese consumer groups would like to experience the premium service of the Turkish Airlines.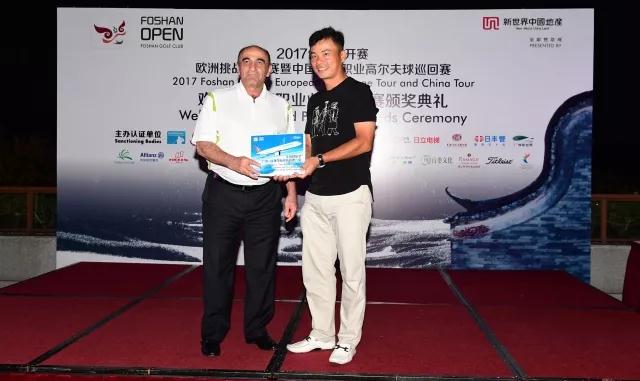 President of American Chamber of Commerce in South China, one of the winners of the 2017 Oslo Business for Peace Award Dr. Harley Seyedin presented the Turkish Airlines air ticket to the Lucky Draw winner of the 2017 Foshan Open Welcome Party.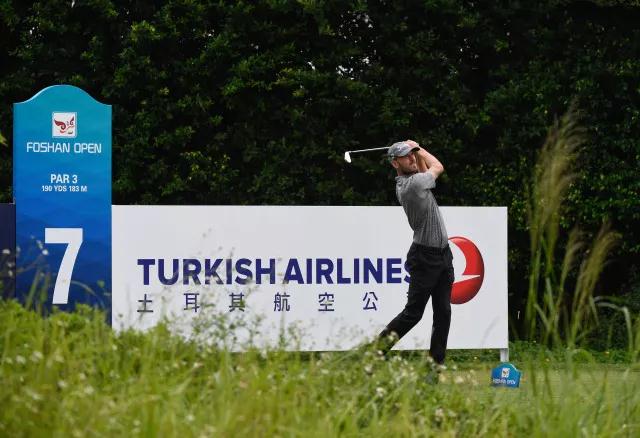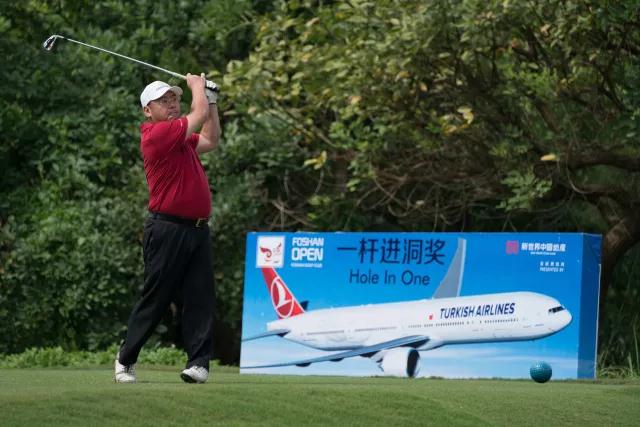 It is very pleased to see such professional and considerate arrangements of the Organizing Committee by launching an international level tournament meanwhile involving interesting games designed for all who came. According to the development of the Turkish Airlines in the Chinese market, we will cooperate with the Foshan Open even deeper and closer in its very promising and highly anticipated future."